#32 – Fleishman Is in Trouble, But At Least He Isn't Bob Chapek
We review Fleishman Is in Trouble (FX/Hulu) and unpack the hot goss over Disney's surprise shakeup.
Nov 22, 2022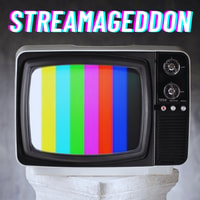 Disney's board is bringing Bob Iger out of the Disney Vault and we're stockpiling the hot corporate goss like limited edition Beauty & The Beast DVDs in 2002. It's like if Succession had a PG rating… and we're loving every minute of it!
But don't worry, because we're still thankful for Peacock's latest shenanigans (somebody pardon this bird, STAT!) and our beloved Hulu. Yes, little Hulu. The stepchild of the Great Big Bob Breakup. What will happen to poor Hulu??
… We might not have the answer to that question, but we do have a glowing review of Hulu's latest FX joint: Fleishman Is in Trouble.
———
📺 Review: Fleishman Is in Trouble
🚨 Spoiler Alert: First 2 Episodes (starting at 28:14) 🚨
Where to Watch: Hulu
Releases: Thursdays through Dec 29
Based on: The novel Fleishman Is in Trouble by Taffy Brodesser-Akner
———
🔗 Links:
———