#40 – Sitcom Reboot Power Hour: Night Court and That 90s Show
The one with all the reboots.
1 month ago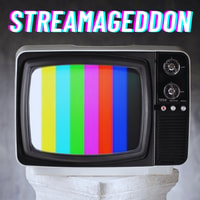 This week we're coming at you with a double feature of deja vu starring a pair of reboots: Night Court (NBC/Peacock) and That 90s Show (Netflix).
Do these spiritual successors capture the essence of their original runs? And honestly, should they? The original Night Court was horny on main years before we even had a term for it, and That 70s Show thrived in the cynical heyday of early 2000s Fox.
Join us as we discuss the many challenges involved in successfully rebooting any show— but especially comedies!— and how we draw the line between Reboots, Revivals, and Spin-Offs.
And yes, we're going to answer the BIG question we already know you're asking: Is the upcoming Frasier series a reboot or a revival? Spoiler alert: Dianne makes a shocking case for deeming it a spin-off (!!!) and Chris proposes retconning a new title for the entire Frasier canon in order to make it work. So if you're listening, Paramount execs, My Seattle Life! is just waiting to be green-lit…
———
📺 Review: Night Court
🚨 Spoiler Alert: The First 2 Episodes of Night Court (2023), plus the original series (starting at 30:36) 🚨
Where to Watch the Reboot: NBC and Peacock
Where to Watch the Original: Freevee and Amazon
———
📺 Review: That 90s Show
🚨 Spoiler Alert: First 2 Episodes of That 90s Show, plus the original series (starting at 41:23) 🚨
Where to Watch the Reboot: Netflix
Where to Watch the Original: Peacock
———
🔗 Links:
———