#15 – The Bear
The one with Bernard the Hot Elf.
10 months ago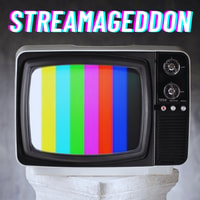 We know nothing says "dark comedy set in Chicago" like beef sandwiches, Wilco, and the actor who played Lip Gallagher on Shameless (Jeremy Allen White), but this is a podcast hosted two natives of the Greater Chicagoland Area! We aren't just going to give any old Italian beef a pass, so you can trust our sandwich expertise as we dig into a double helping of FX's The Bear (now streaming on Hulu).
Plus we conduct a bloody post-mortem on Season 3 of Barry in our latest Rewind Review (don't worry, there are plenty of spoiler alerts before we get there!).
Yes, finally there's a podcast brave enough to ask: Where have all our David Krumholtz gone?
———
📺 Review: The Bear
🚨 Spoiler Alert for Episodes 1-2 (starting at 26:11) 🚨
Episodes Watched for Review: 2
Number of Seasons Overall: 1 (All 8 Episodes Out Now)
Where to Watch: FX on Hulu
———
📼 Rewind Review: Barry
🚨 Spoiler Alert for ALL EPISODES (starting at 50:33) 🚨
Number of Seasons Overall: 3
Where to Watch: HBO and HBO Max
———
🔗 Links:
———