#44 – Succession Predictions, Disney Drama, and Hulu's Hazy Future
The one with the Royal Death Clause.
1 month ago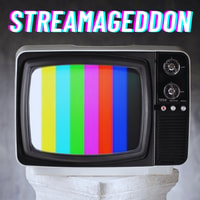 See that "Explicit" content rating? That can only mean one thing: The final season of Succession is here and we're dissecting the first episode (F-bombs and all) before sharing our predictions for the show's ultimate winners, losers, and slime puppies. 🥰
But first! It's a big week for Disney news: There's a royal showdown in Florida, Mickey snubs the Metaverse, and personnel shakeups rock Marvel. But the real drama in the house of mouse? It's the fate of Hulu, which might turn out to be a victim of its own success…
———
📺 Review: Succession (Season 4 Premier)
🚨 Spoiler Alert: All Episodes through Season 4, Episode 1 (starting at 33:12) 🚨
Number of Seasons Overall: 4 (Season In Progress)
Renewal Status: Going out on top, baby!
Where to Watch: HBO, Sundays at 9 PM ET
Where to Stream: HBO Max
Spinoffs: Yes, please!
———
🔗 Links:
———