#58 – We LOVE The Golden Bachelor (But We Don't Want To Know How He Votes!)
The one where the AMPTP finally offers a rose.
Oct 9, 2023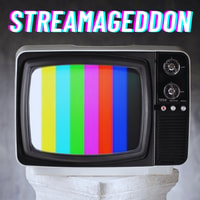 We're celebrating the end of the WGA strike with a tribute to some of the most emotionally manipulative creative fiction on TV: The Golden Bachelor.
But first we're wrapping up the big strike settlement, catching up on the return of late night TV, and sharing our streaming advice for YOU in an autumn edition of Add? Keep? Cancel?!
Join us as we bravely enter the Bachelor-verse, even though we're generally Bachelor-averse!
———
📺 Review: The Golden Bachelor
🚨 Spoiler Alert: First 2 Episodes 🚨
Where to Watch Live: ABC (Thursdays at 8 PM Eastern)
Where to Stream: Next Day on Hulu
———
🔗 Links:
———