#53 – Show Swap! Lincoln Lawyer vs. Star Trek: Strange New Worlds
The one where we beg for more product placement.
Jul 28, 2023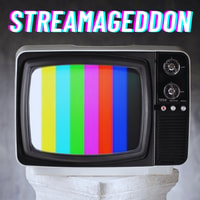 We're swapping shows and spending a night streaming in each other's shoes:
Will Chris jive with sad jazz law procedural The Lincoln Lawyer on Netflix?
And will Dianne boldly go where no Dianne has gone before watching a sci-fi rom com episode of Star Trek: Strange New Worlds on Paramount+?
But first! In the predictably apocalyptic news:
Comcast doesn't want ESPN (we called it!) but maybe the sports leagues do?
Marvel's Secret Invasion was a bust, but Barbenheimer is a hit! What does that say about IP?
Netflix is hiring a Quamputer expert in the midst of a double strike…
… and speaking of the strike: Is Netflix really poised to outlast the competition? Or is their international strategy falling flat?
Oh, and guess what? DVDs are back, baby! And we love to see it.
———
🚙 Summer Show Swap: The Lincoln Lawyer
🚨 Extremely Light Spoilers for Season 1, Episode 1 🚨
Number of Seasons Overall: 2 (Season In Progress)
Where to Watch: Netflix
———
👽 Summer Show Swap: Star Trek: Strange New Worlds
🚨 Extremely Light Spoilers for Season 2, Episode 5 🚨
Number of Seasons Overall: 2 (Season in Progress)
Where to Watch: Paramount+
———
🔗 Links:
———