#46 – Netflix-a-palooza! The Night Agent, BEEF, and… Nike? Plus Everyone's Favorite Show: The Q1 Earnings Call!
The one where we break a sweat.
1 month ago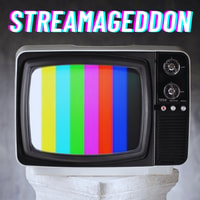 You might lose sleep over this meaty episode, because we're digging into the 2 hottest new shows on Netflix this week: The Night Agent and BEEF. They're both dominating dominating the charts, but they couldn't have less in common. We'll tell you why we're obsessed with both of them and what their success says about Netflix's ever-evolving strategy.
Speaking of Netflix… We picked apart the news from the company's Q1 earnings call and (spoiler alert for your old roommates!) learned that the password crackdown is coming for U.S. customers any day now. But in a twist worthy of The Night Agent we also discovered a shocking truth: Netflix's Basic with Ads plan might actually be… good now?!
Plus the latest on the looming Hollywood writers strike and, after months of anticipation, Dianne delivers a special report on Netflix's Nike training collab. That's right, we're breaking a sweat so you won't have to.
———
📺 Review: The Night Agent
🚨 Spoiler Alert for First 3 Episodes (starting at 42:43) 🚨
Number of Seasons Overall: 1
Number of Episodes Overall: 10 (All Episodes Available)
Renewal Status: Renewed for Season 2
Where to Stream: Netflix
———
📺 Review: BEEF
🚨 Spoiler Alert for First 3 Episodes (starting at 58:17) 🚨
Number of Seasons Overall: 1
Number of Episodes Overall: 10 (All Episodes Available)
Renewal Status: TBD
Where to Watch: Netflix
———
🔗 Links:
———