#35 – The White Lotus Finale Had Us Screaming at Our TVs (Even More Than Usual)
Plus: MAX!!!
1 month ago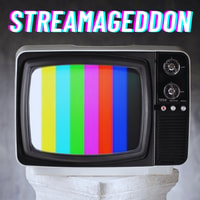 It's kill or be killed (or just, like, have a so-so vacation) in the explosive finale of The White Lotus in Sicily! We'll dish out the details, including the results of our White Lotus Murder Bracket in less time than it takes to drive to Taormina.
Plus: Will HBO Max drop the HBO and go all-Max all the time? Can you even trademark the word "Max" and does this mean people named Max will be signing up for "Max's Max"??
But that's not the only madness brewing in the streaming universe this week, because Warner Brothers Discovery CEO is picking a fight with the big dogs at Netflix. And we have real news about the next chapter of fake news now that The Daily Show is officially without Trevor Noah.
Pour another glass of white wine and join us as we bid arrivederci to one of the year's best shows!
———
📺 Review: White Lotus (Season 2 Rewind) - Part 1
🚨 Spoiler Alert: All Episodes through Season 2, Episode 7 (starting at 22:13) 🚨
Number of Seasons Overall: 2 (All Episodes Available)
Renewal Status: Renewed for Season 3
Where to Watch: HBO, HBO Max
———
🔗 Links:
———