#23 – Lord of the Rings: The Rings of Power
2 months ago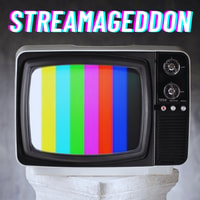 We don't know our hobbits from our harfoots (really!), but that won't stop us from reviewing THE MOST EXPENSIVE TV SHOW EVER.
Yes, we're journeying to middle-earth to discuss the first three episodes of Amazon's The Lord of the Rings: The Rings of Power. It's a show that promises an epic story, sumptuous visuals, and even more rings than the movies!
Does this big budget prequel deliver? How is anyone supposed to remember all these character names? And can we stop ourselves from comparing it to House of the Dragon?
But before we answer those burning questions we'll ask some disturbing new ones posed by this week's news. Questions like "who resurrected the Teletubbies and why is Titus Burgess hiding behind them?"
———
📺 Review: Lord of the Rings: The Rings of Power
🚨 Spoiler Alert: First 3 Episodes (starting at 15:49) 🚨
Where to Watch: Amazon Prime Video
Seasons: 1 (in progress)
Releases: Weekly, through October 14
———
🔗 Links:
———