#19 – The Resort
Rewind Review: The Bear
5 months ago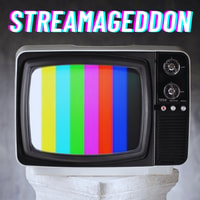 Ed. Note: The episode was re-posted due to an editing issue. Apologies if it appears in your feed twice!
It's summer vacation season here in the northern hemisphere, which means it's the perfect time to get lost in a great book by the pool. But why do that when you can find a missing teenager's 15-year-old cell phone and drag your spouse on a booze-fueled vigilante investigation all across the Yucatan peninsula instead?
If that sounds exhausting, don't worry! It's actually the plot of the new Peacock original series The Resort and once the mystery gets going it's anything but exhausting to go along for the ride. We'll discuss the first three episodes and where we think the already-unpredictable story will take us next.
Then we say "yes, chef!" to a spoiler-filled review of the full first season of Hulu's surprise summer hit: FX's The Bear (including that big finale moment!).
All that, plus big Krumholtz energy, a surprise round of Renewed or Canceled?!, and a deep dive into some very interesting graphs and charts that we looked at so you won't have to!
———
📺 Review: The Resort
🚨 Spoiler Alert for Season 1, Episodes 1-3 (starting at 33:25) 🚨
Number of Seasons Overall: 1 (In Progress)
Where to Watch: Peacock
———
📼 Rewind Review: The Bear
🚨 Spoiler Alert for ALL EPISODES (starting at 1:07:11) 🚨
Number of Seasons Overall: 1
Where to Watch: Hulu
———
🔗 Links:
———