#20 – House of the Dragon
Rewind Review: The Rehearsal
Aug 26, 2022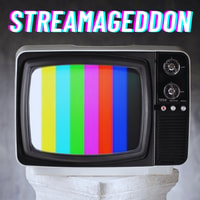 This episode isn't TV. It's HBO.
… Max.
Plus: We all scream for Yahoo Screen, home of your favorite streams.
———
📰 News:
What's going on at HBO Max?!
A brief history of HBO: The network no corporate merger can kill.
Is Warner Bros. Discovery CEO David Zazlav actually making HBO HBO again?
What's the combined WaBroDisco brand? And what are they going to name it??
And finally, some news that's pretty pretty good.
———
📺 Review: House of the Dragon
🚨 Spoiler Alert for Episode 1 (starting at 28:54) 🚨
Number of Seasons Overall: 1 (In Progress)
Where to Watch: HBO / HBO Max
———
📼 Rewind Review: The Rehearsal
🚨 Spoiler Alert for ALL EPISODES (starting at 52:40) 🚨
Number of Seasons Overall: 1
Where to Watch: HBO / HBO Max
———
🔗 Links:
———